Joanna Logan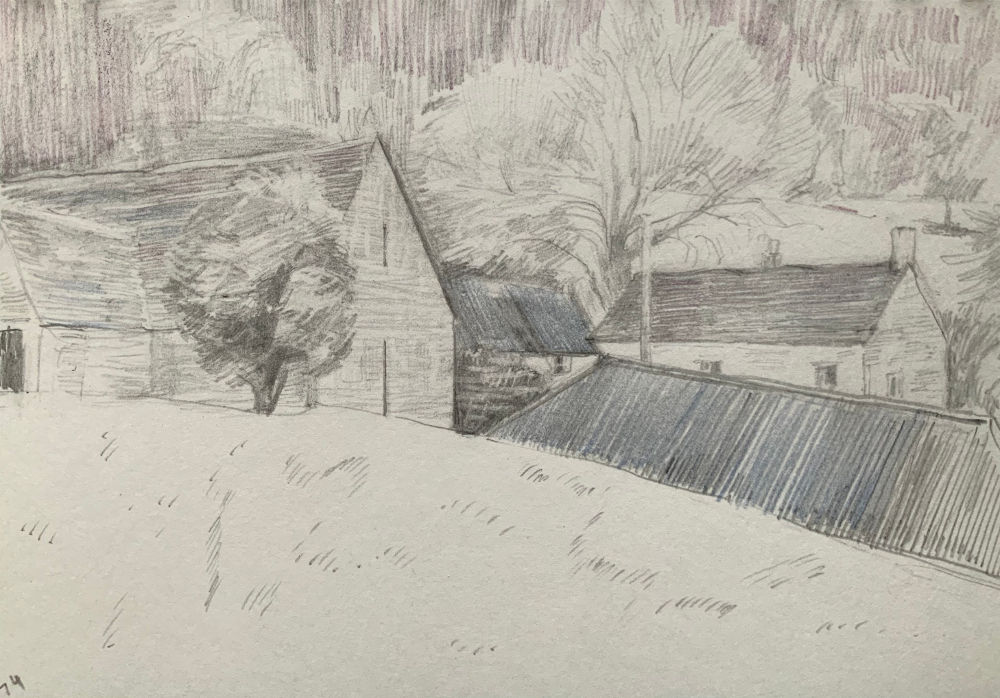 Joanna Logan studied at Camberwell and Central St Martins and her career has given her a range of experiences in the visual arts. She has exhibited regularly and her work using paint, print, collage and model making, encompasses book illustration and large scale murals.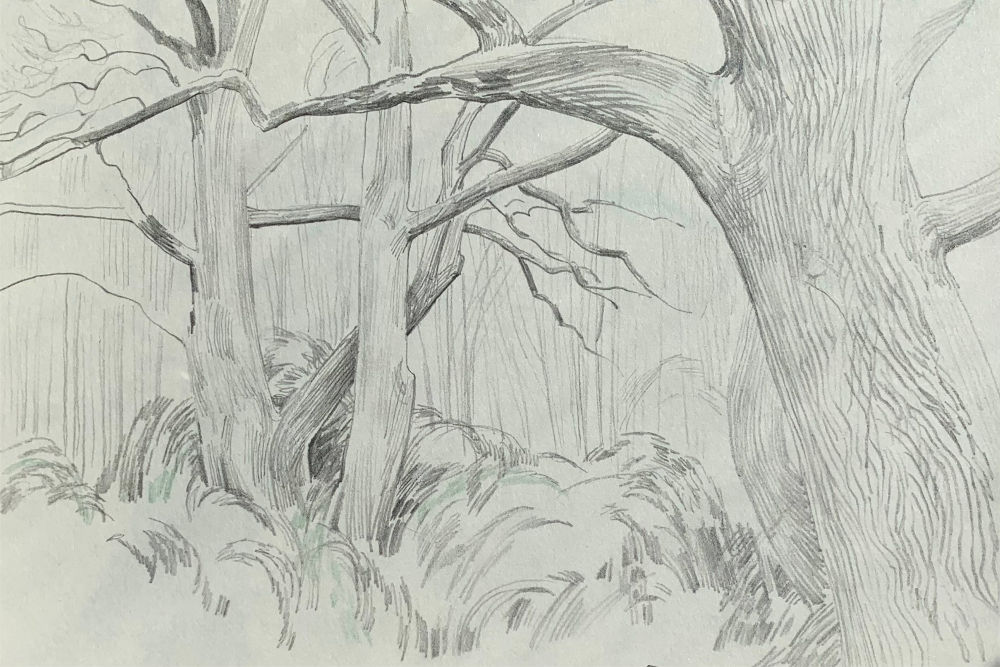 Joanna's illustration work, published in books and other media, re ects her interest in gardens and architecture, particularly through maps and plans.
She produces visuals for landscaping projects, which includes measuring and drawing on site and incorporating the detail of existing features into paintings of proposed buildings and designs.
Using wood and other materials, she has constructed architectural models from the architect's plans to give three dimensional form to projects.
She accepts commissions to paint gardens, houses and animals, and these projects allow her to interpret the atmosphere and character of the subject matter.
Joanna lives in Gloucestershire and walks every day, drawing from nature the specific character of different tree species, features of the landscape, the changing seasons and weather.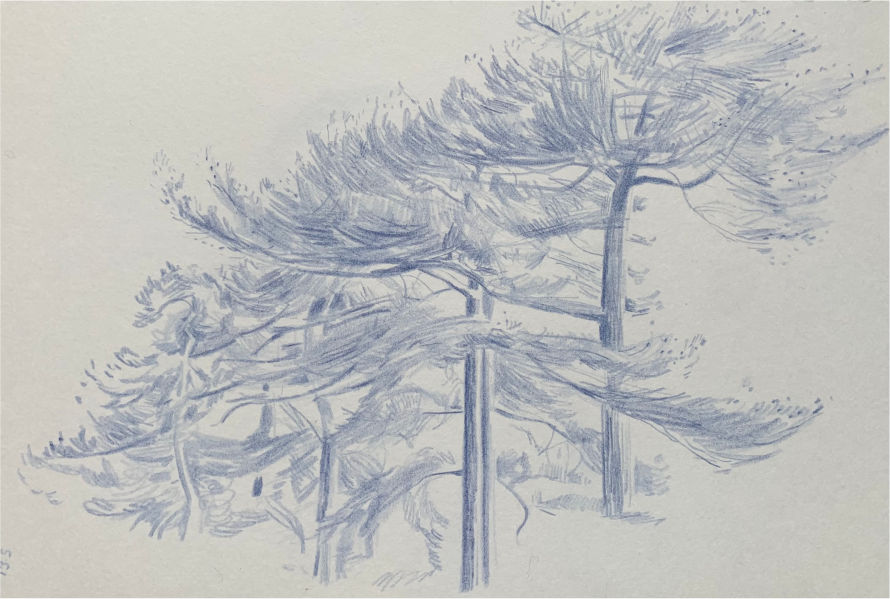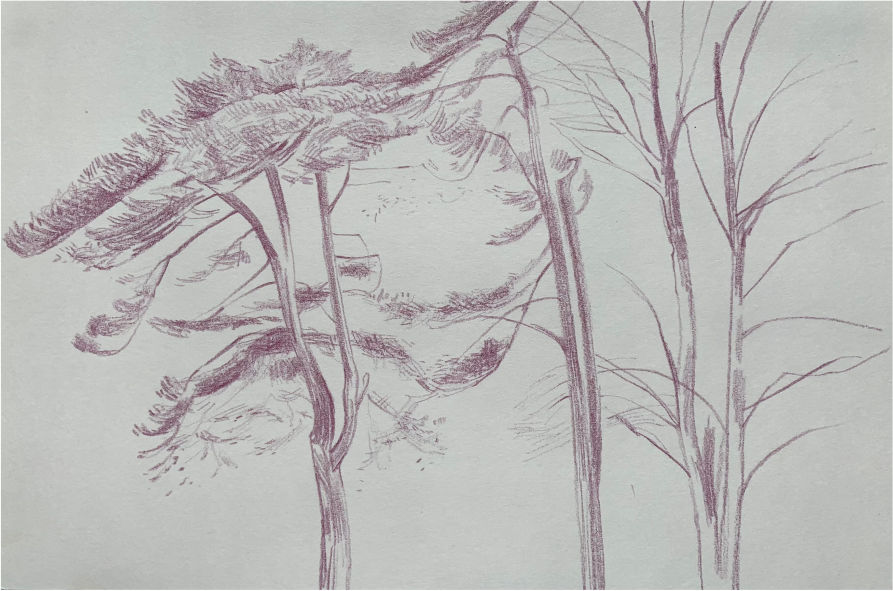 In her workshops for children and adults she encourages experimentation with different media such as paint, collage and print, often as a means to explore aspects of the natural world. The workshops are planned to encourage imagination and conversation. She also works one to one and uses many materials and ideas to enable students to develop their interests and enjoy the process of making things.
Joanna would love to hear from you if you'd like to discuss any of the following:
Illustrative work for books and other media
Visuals for garden design projects
A painting or print of a house, pet or garden
A workshop for children or adults